Uber eats driver caught helping himself to man's fried chicken
Wear a mask, wash your hands, how about keep your hands out of other people's bags?A US man said his Uber Eats delivery driver liked his food so much that the driver ate some of it himself.The man from Austin, Texas, ordered a 15-piece boneless chicken wing meal, which turned out to be too tempting for the delivery guy.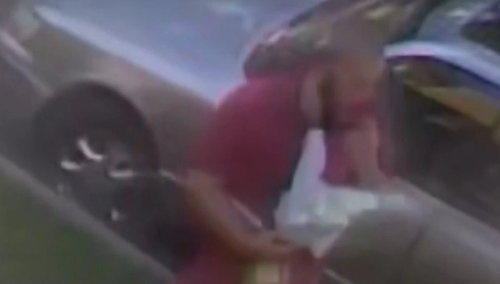 READ MORE: Loophole allows rogue drivers to 'blatantly steal' meal deliveriesThe whole thing caught on camera, and the driver's explanation was simply that he was hungry.There are security cameras all over Richard Jackson's home, and the driver was spotted on them."And he's walking along the grass and then my camera happened to pick him up. I gestured towards my camera," Mr Jackson told CBS 2. "He was clearly caught digging into my food."
Source: Channel 9 News https://www.9news.com.au/world/uber-eats-driver-caught-on-camera-eating-austin-mans-fried-chicken-delivery/007f00db-4ee8-4047-ba75-a3ae32eb79f9
If you liked this article, then please follow us on Facebook.