The death of Uber: Australian investor predicts company will be broke in 10 years
One of Australia's wealthiest and most high profile investors, Hamish Douglass, appears to have engaged in "new economy heresy" – calling out the ride sharing company Uber as being a Ponzi scheme and one that will be broke in 10 years.
It's a sobering perspective for the millions of fans just salivating at the prospect of the San Francisco based becoming a public company as early as 2017.
Douglass, that co-founded the company that manages $50 billion in investment funds, takes the view that Uber's theoretical value is based on its continuous raising of money at higher and higher prices.
Based on this Uber is now said to be worth $US68 billion.
But he doesn't see that this is justified. Indeed, he reckons there is a 99 per cent chance it won't be around in a decade – and it's less than a decade old now.
That's a huge call and that certainly woke up the audience at the annual stockbrokers conference where Douglass was speaking on Wednesday.
From the customer's perspective Uber is a wildly popular company – easy to use, reliable and ubiquitous. Hence its revenue is growing to the detriment of the traditional taxi industry which has been decimated in markets in which Uber has set up.
From a business point of view however the company has needed to raise funds – there have been nine big tranches of equity injections since it started up. In the first six months of last year it lost more than $US1 billion.
"All they do is keep increasing their private market valuation and someone always says, I'll put some money up, because next time they raise, it'll be at a higher price," Douglass said.
In a strict definitional sense, this in not a Ponzi scheme because the new instalments of cash are not paying out existing investors.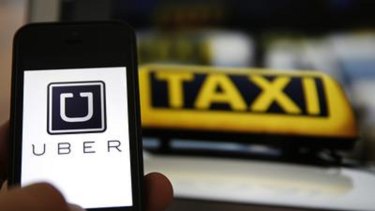 But in the new economy tech space, investors will often, if not typically, ignore large trading losses. Indeed they can be seen as a badge of honour, entrepreneurial and with prospects improving as the world changes.
So why does Douglass see problems with the underlying business?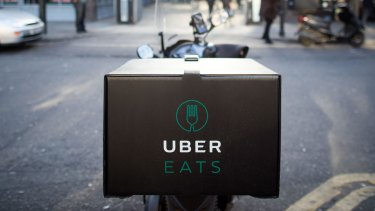 He pointed to the high-cost owner-driver model of Uber's supply side and the almost "valueless" user base.
And even in the sharing market there has been no shortage of new competitors. In addition to the now-defunct US operator Sidecar, companies like Lyft, Curb, Southeast Asia-based Grab, India's Ola, have all started to eat into the ride-hailing market share, becoming huge competitors for Uber. It's a market in which Uber should have the advantage of scale but new entrants can be expensive to ward off.
He also points to the fact that Uber has no particular advantage when we move to the next point of disruption which will be driverless cars.
"They've got no advantage over anyone else when it comes to autonomous driving technology. They tried to steal it from Google, they've ended up in court. That whole side of the business is falling apart."
A court case between Uber and Google is currently underway in the US.
And if ultimate competitor turns out to be Google, this is a prospect that in itself is enough to cause Uber's potential investors concern.
Douglass' predictions this week could ultimately prove prescient and there are clearly plenty of risks associated with the company. Taking an investment in Uber would not work for the faint hearted.
But it's early days and it will take time to see how the driverless technology market plays out. In its favour Uber has established plenty of the systems and intelligence that would be required infrastructure for even a driverless market.
There is value in its foray in its investment in the massive Chinese market – through an investment in the Chinese ridesharing equivalent Didi.
And its already established in 270 cities and 60 countries around the world.
Douglass has plenty of praise for other large businesses – he loves Amazon's Jeff Bezos and his funds have made a great return on Apple.
Related Article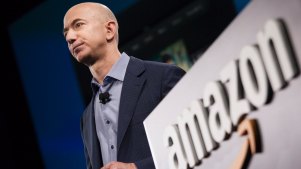 But when it comes to Uber he makes a very strong conviction call,
"I see Uber as one of the stupidest businesses in history."
Source: Sydney Morning Herald https://www.smh.com.au/business/the-death-of-uber-australian-investor-predicts-company-will-be-broke-in-10-years-20170524-gwc8gt.html
If you liked this article, then please follow us on Facebook.