SBS News – Are food delivery services worth the cost for small businesses?
More of us are ordering food online, but is it worth the effort for small businesses to fulfill those orders?
Analysts at Morgan Stanley expect online takeaway food orders will rise from about $1.5 billion or 10 per cent of the fast-food market, to $4.2 billion – a staggering 23 per cent of the market by 2025.
It means small businesses need to either embrace online aggregators like Menulog, Uber Eats, Foodora and Deliveroo, build their own delivery teams or inspire more people to eat in.
Caitlin Craufurd has been running The Petty Cash Cafe in Sydney's Marrickville for 11 years.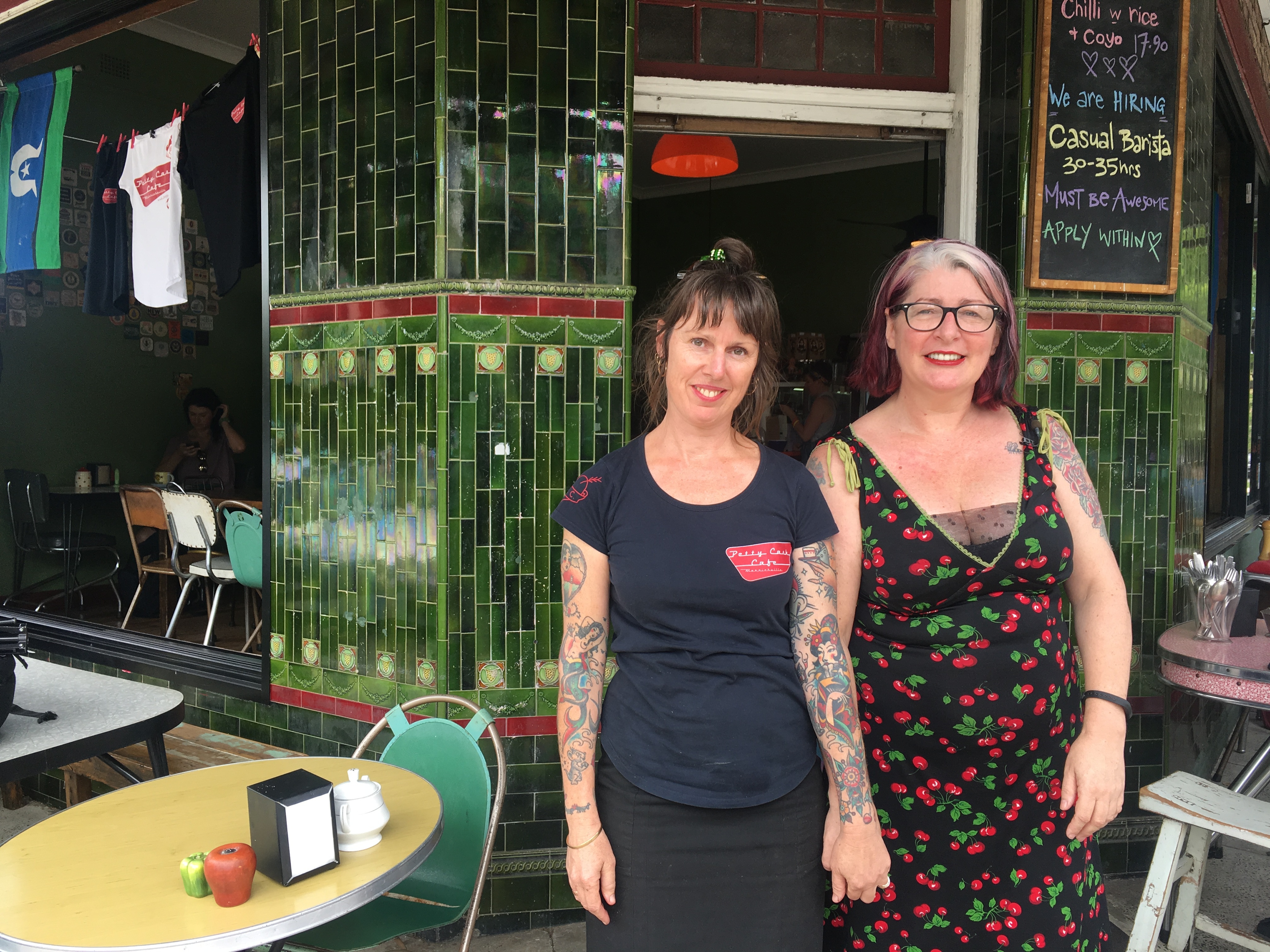 Fred English and Caitlin Craufurd from the Petty Cash Cafe in Marrickville.Ricardo Goncalves, SBS
"We got Uber in the first place because we felt like we had to because it was what everyone else was doing."
But today, Ms Craufurd ended her nine month business relationship with the company, citing costs.
"Some people up here are making heaps of money, and a whole lot of us regular people are working really, really hard, to just break even."
She received an email stating its refund policy was changing, making businesses responsible for sharing the cost of order error refunds.RELATED READING
"Uber did me a favour by changing their model, by not taking the responsibility themselves for any kind of stuff up. So the driver and the restaurant will often bear the cost of the stuff ups, which is unfair to both the driver and the restaurant and the time I'd have to spend policing that and on the phone to Uber saying, why wasn't I paid for this order, it made me look at the whole model."
James Coward, Policy and Public Affairs Manager at the Restaurant and Catering Industry Association says delivery services do provide some small businesses with a delivery platform which they may otherwise not have access to.
"What online food delivery platforms allow these businesses to do, is to reach a whole new target market. So these are people who for whatever reason may not have had the ability, or the time to go to restaurants before, whereas now they have the option of reaching out their pocket, typing exactly what they want and restaurants can cater for that demand."
Mike Jefferies, Shoe Chef Cafe OwnerRicardo Goncalves, SBS
Mike Jefferies' small business, the Shoe Chef Cafe in Dulwich Hill, is only 18 months old.
He jumped on the Uber Eats platform to expand his reach.
"It started quite small, but we're finding that over the weeks it's growing exponentially. We've grown from maybe 10 per cent of our business doing Uber, to probably an average of 25 to 30 per cent, to some days doing 50 per cent of our business."
While it's helped with reach, his biggest gripe is cost.
"They're charging 35 per cent of every order just for the privilege of using them," says Mike Jefferies.
Caitlin Craufurd agrees.
"You know what, 35 per cent, that's basically my profit on a good day."
"We're not allowed to change the price of anything," adds Ms Craufurd, "the menu on the Uber app has to be exactly the same prices as what you charge in-house, so you can't make any adjustments to fill that void."MORE NEWS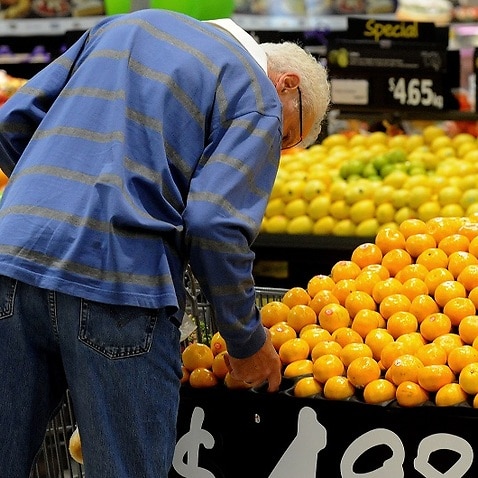 Competitors, Foodora and Deliveroo would not disclose to SBS News what their commissions are.
In a statement, an Uber Eats spokesperson told SBS News: "The fee also covers 24/7 customer service support, inclusion in relevant marketing promotions and campaigns, and access to rich data about their businesses."
Mike Jefferies says at 35 per cent, he'd expect top notch service, but doesn't believe he's getting it.
"When I did complain about the issues, about the problems I've been having for the last 12 months or so – and I've made plenty of other complaints as well – but it finally got to a point of Uber saying to me, 'well, we'll just switch you off', and that's exactly what they did."
Mike's back on the platform, but why is he staying on it?
"It's almost become a necessary evil. We're not in a high traffic area here, and we do hit an audience regardless.
We are not crying poor yet, we are making money out of it, but a tiny amount, but we wouldn't be able to survive if we only did Uber."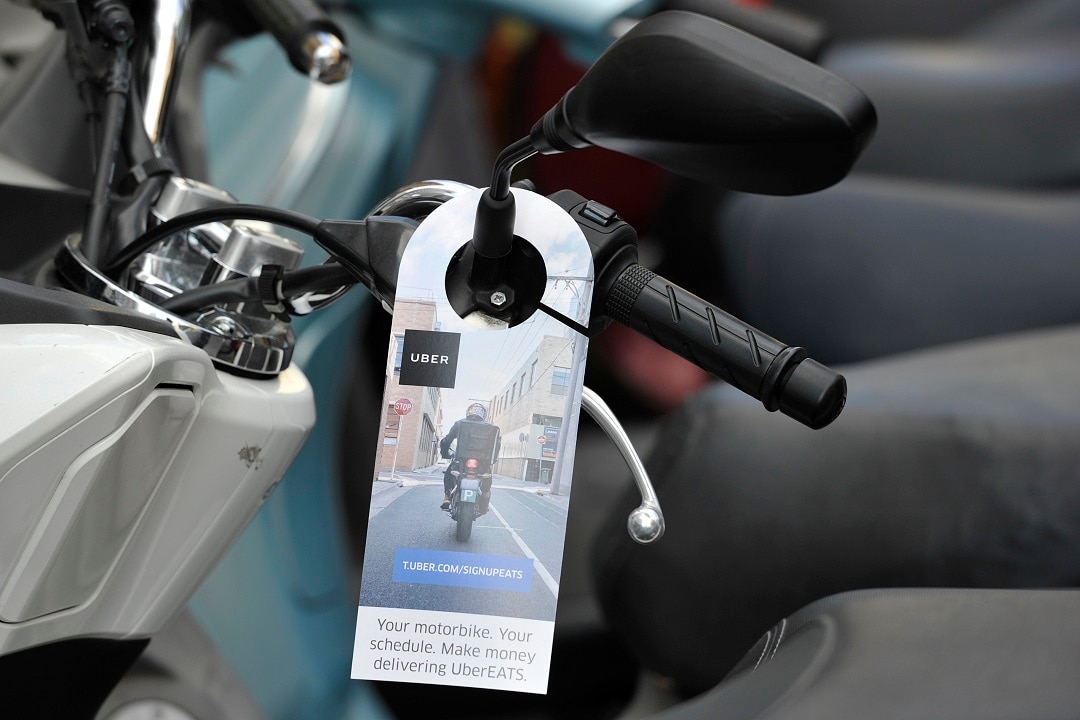 Online takeaway food orders will rise from about $1.5 billion to $4.2 billion by 2015, according to Morgan Stanley analysts.AAP
Choose your service wisely
The Restaurant and Catering Industry Association's James Coward says such services aren't for everyone.
"What you really need to think about is whether or not it works for you, no two restaurants are ever going to be the same, and no two restaurants are ever going to have the same opinion when it comes to food delivery services."
"You really need to do your homework and think about all the factors that affect it will suit your business, things like what the commission rates are, where your business is located, what kind of customers your business appeals to and whether or not your food delivers or travels particularly well."
Caitlin Craufurd acknowledges by ending her food delivery service relationship, sales will fall.
"On busy weeks it was probably about a tenth of our sales, so we're going to lose that, but our expenses are going to come right down as well."
"I know it's really convenient for office workers that can't get out, but for other people, just get up off the couch and go out and meet people and eat out, or order your takeaway on the phone and pick it up."
How the food delivery companies responded to SBS
Uber Eats
"Uber Eats offers local restaurants a reliable delivery option, effectively expanding their capacity and ability to service a whole new network of potential customers. From menu and opening hours optimisation to low cost expansion and experimentation, our technology gives restaurants a way to reach more customers.
Uber Eats service fee gives restaurants across 15 cities in Australia access to millions of customers and thousands of delivery partners who typically collect and deliver food in under 30 minutes. The fee also covers 24/7 customer service support, inclusion in relevant marketing promotions and campaigns and access to rich data about their businesses."
Foodora
"The foodora delivery model is designed to open up a new marketplace to restaurants, giving the opportunity of delivery to those who may not have had access to it before. foodora prides itself on its innovative mindset that is changing the traditional restaurant model to make it more efficient and to help it grow. foodora operates on a percentage fee, and each restaurant is subject to a specific model that's negotiated at the point of signing."
Deliveroo
"Deliveroo works on a performance based model where a small percentage of each meal purchased is allocated to Deliveroo, and the vast majority is paid to the restaurant.
Deliveroo charges it restaurants on a performance based percentage and there are no annual fees involved.
Restaurants have told us that using a delivery service like Deliveroo makes it a lot easier for them to get delivery orders to customers rather than managing a delivery service for themselves. Deliveroo drives much higher delivery orders and the quantity of riders always meets demand. Our technology and its algorithms also drive greater efficiency in the kitchen and give restaurant owners greater insight into what's popular, expected order quantities and peak order periods.
Aside from the additional revenue stream for their business, which is consistently shown to be between 10 and 30% growth for a restaurant, we also provide benefits – like co-created marketing opportunities. Restaurants working with us have also seen the partnership drive new customers to dine in their restaurant after having a great experience with the delivery.
Working with Deliveroo has shown to balance out what might be quieter nights for in-restaurant dining with income from delivery – for example, Sunday nights can traditionally be a quieter night for diners, but is the busiest night for delivery customers on Deliveroo.
A recent economic study showed partnership with Deliveroo results in Australian restaurants creating 1800 new jobs for restaurant staff in FY16/17, and predicts the creation of over 8500 new restaurant industry jobs by 2020." 
Source: https://www.sbs.com.au/news/are-food-delivery-services-worth-the-cost-for-small-businesses
If you liked this article, then please follow us on Facebook.