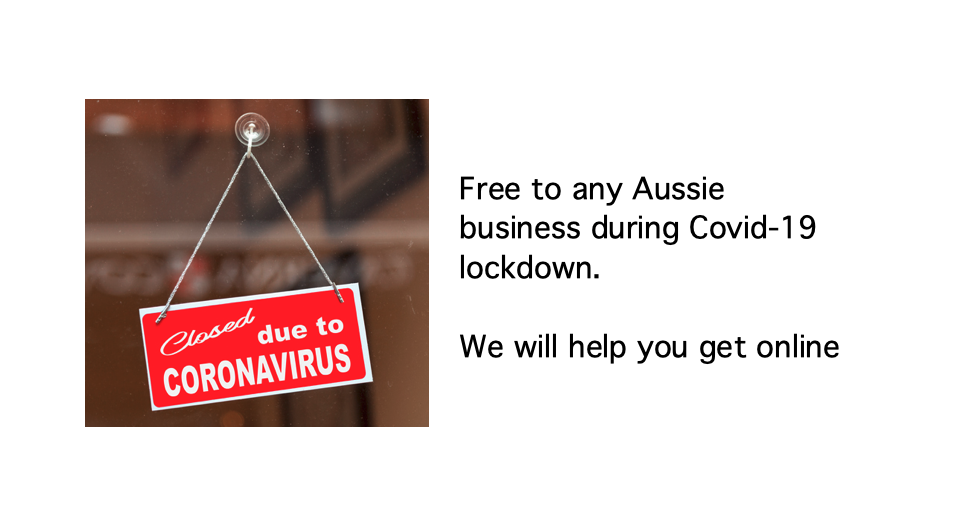 As a small Aussie business ourselves we recognise the pain that everyone is currently feeling.
We want to help so to do our bit we are offering our services completely Free at the moment. Any small or medium business that want's to get online should contact us now so that we can get to work. We will build you an app and get your orders coming in – all Free of charge.
When the lock down ends and life goes back to normal you can stop using the service (no questions asked) or continue using it by paying the monthly subscription fee (less than $10 a day). Either way, you have nothing to lose and everything to gain so contact us ASAP.